Peter Day — Invisible Boundaries started in 1999 as an attempt to create a social history archive using photographic texts. It now reflects a more personal history, a self reflection of moments caught through the camera, both static and motion at the same time. — The archive now consists of over a thousand images taken between 1999 and 2002: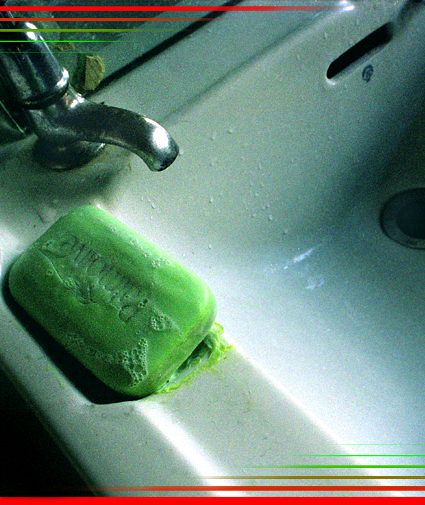 One day there is life. — A man, for example, in the best of health, not even old, with no history of illness. Everything is as it was, as it will always be. He goes from one day to the next, minding his own business, dreaming only of the life that lies before him. And then suddenly it happens there is death. A man lets out a little sigh, he slumps down in his chair, and it is death. The suddenness of it leaves no room for thought, gives the mind no chance to seek out a word that might comfort it. We are left with nothing but death, the irreducible fact of our own mortality. Death after long illness we can accept with resignation. Even accidental death we can ascribe to fate. But for a man to die for no apparent cause, for a man to simply die because he is a man, brings us so close to the invisible boundary between life and death that we no longer know which side we are on. Life becomes death, and it is as if this death has owned this life all along. Death without warning. Which is to say: life stops. And it can stop at any moment. Invisible Boundaries is a collection of just over a thousand images of the space I have lived in for the past 7 years.
The title Invisible Boundaries refers to the notion of serial image making whilst moving around a fixed space. — Here in Invisible Boundaries the home becomes this geometrical reference point a fixed set of parameters which allow the notions of sequence and serialisation to be tested, separated by distinctions of time and date. The project built a sense of place by continually examining these rooms and areas, a pre occupation then with measuring a specific time, [shutter speed] moment against another recording and previous documentation. The objects/rooms are invisible and yet at the same time they are becoming visible photographically and this condition defines them through this accumulation of moments that lend themselves to that which simulates a diary.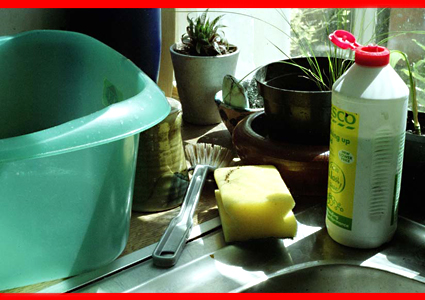 Invisible Boundaries has as its practical project a photographic archive of 1200 images that sequentially documents and records my living space by [re-]visiting the same locations, objects, traces and detritus over a period of three years, 1999 to 2002. — This resulted in two major national exhibitions at the Michael Tippet Centre, Bath Spa University 2002 and The Thelma Hulbert Gallery, Honiton 2005. Here photographs from the project Invisible Boundaries were displayed in 27 enlarged photographic images and a CD-ROM of 700 images.
My written dissertation describes and explores the relationship between my various recording methods and the various evocative outcomes produced as an exhibition, where images are visually enlarged, magnified and displayed, and a CD-ROM, where implicit details are archived and revealed in greater scope and magnitude. — Chapters 1 and 2 [The Work and The Archive] explore in detail the photographic collection in my work and explicitly in two major works, Gerhard Richter's Atlas [2004] and Sol LeWitt's Autobiography [1980], two large bodies of archived photographic works.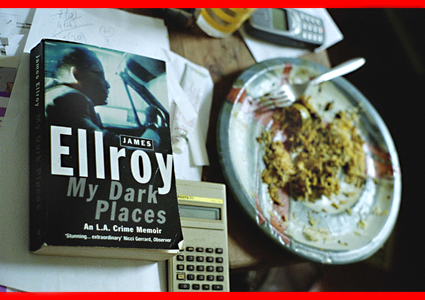 In Chapter 3 The Domestic and Personal, Invisible Boundaries is considered alongside modern documentary practice relative to the home context through the images of Martin Parr, Nan Goldin and Larry Sultan. — Both personal and objective, my thesis specifically analyses the projects Signs of the Times [Parr 1992], The Ballad of Sexual Dependency [Goldin 1982] and Pictures from Home [Sultan 1989]. The practical work allowed for the single image to be taken, stored and reviewed against a larger body of images that formed the archive.
This practical analysis is concluded in Chapter 4, Photographic Fiction and Loss, which draws on the contexts of documentary and archival practice established in my work, where these works become an emotional and nostalgic product. — Throughout all chapters I am interested in the continued dominance of the singular image in contemporary writing at a time when digital technology and culture are making the multiplicity of images prevalent.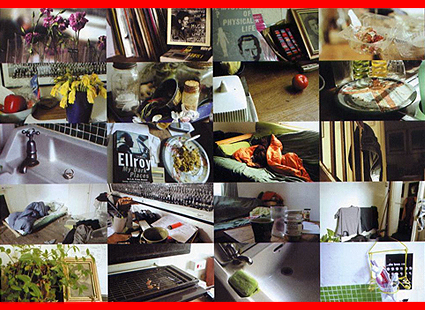 Overall Invisible Boundaries is an in-direct autobiographical and cumulative photographic archive. — Through its continuous photographic recording of the rooms, spaces and items in my home, it shows how the tracings and residues of an existence and the banality of moments, holistically form an archive of historical moments, which also says something about my life.
.
.
.
Dieter Telfser 2007 for Peter Day



Peter Days Invisible Boundaries records and catalogues the objects and artefacts of Day's home, as well as the ephemeral imprints of time and people passing through it. — Peter Day's work has been dubbed »anti-photography« or »total photography«, constantly revisiting the same places over and over again. — The minute you start saying of something, »Ah, how beautiful! We must photograph it!« you are already close to the view of the person who thinks that everything that is not photographed is lost, as if it had never existed, and that therefore, in order really to live, you must photograph as much as you can, and to photograph as much as you can you must either live in the most photographable way possible, or else consider photographable every moment of your life. The first course leads to stupidity; the second to madness. — Italo Calvino — The Adventure of a Photographer.