Adobe Firefly — How to Generate Creative Generative AI Models at the speed of your imagination.
Firefly first focused on the generation of images and text effects will bring even more precision, power, speed and ease directly into Creative Cloud Experience and Express workflows where content is created and modified. Firefly will be part of a series of new Sensei generative AI services.
Generate!
.
.
.
Dieter Telfser 2023



»Generative AI is the next evolution of AI-driven creativity and productivity, transforming the conversation between creator and computer into something more natural, intuitive and powerful," said David Wadhwani, president, Digital Media Business, Adobe. "With Firefly, Adobe will bring generative AI-powered 'creative ingredients' directly into customers' workflows, increasing productivity and creative expression for all creators from high-end creative professionals to the long tail of the creator economy.«
Giving Creators New Superpowers at the speed of their imaginations. Everyone who creates content – regardless of their experience or skill – will be able to use their own words to generate content the way they dream it up, from images, audio, vectors, videos and 3D to creative ingredients, like brushes, color gradients and video transformations, with greater speed and ease than ever before. With Firefly, producing limitless variations of content and making changes, again and again — all on brand — will be quick and simple.
... Link
Neville Brody — The end of structure! — Challenging design paths — Beyond the obvious. Typography and Visual Communication in times of disruption.
It is obvious that the pandemic affects our daily lives and the way we operate as educators, students or practitioners in the fields of typography and visual communication. The aim of the conference is to 'see' beyond the obvious, discussing examples from the past, deepening into the present, and raising important issues for the future in the areas of history, theory and practice. Among the plans of the Organising Committee of the 2022 ICTVC is to have a special section on education, the challenges and opportunities in turbulent and uncertain times like these.
Since its inception in 2002, ICTVC has been established as one of the most prominent international events in its field. Supporting open, meaningful dialogue, the conference attracts people from many different countries and disciplines who share a passion for research, education, and practice in relation to typography and visual communication.
ICTVC's thematic areas are informed by its previous events, and formulated in response to the sociopolitical, economic and cultural environment. It places this discourse in the context of the impact of new technologies on research, theory, history, education and practice in typography, printing, publishing, and other visual communication disciplines.
ICTVC 8 · Thessaloniki, 5 — 9 July 2022
.
.
.
Dieter Telfser 2022



The 7th ICTVC took place from 19 to 21 June 2019 in Patras, Greece. The conference is organised by the Institute for the Study of Typography & Visual Communication in collaboration with the Library & Information Centre of the University of Patras and is supported by academic and professional organisations. ICTVC is examing the value of design for visual communication and provoking participants to challenge current assumptions.
ICTVC was founded by Klimis Mastoridi the first conference, which was held in Thessaloniki in 2002 with the support of friends and colleagues, was a big success. ICTVC now attracts speakers and delegates on an international scale and from a wide range of disciplines related to typography and design. The high quality of presentations is a hallmark of this conference.
... Link
The Exfoliation of Love! — Puredistance No.12 completes the Magnificent XII Collection. — 12 noble good thoughts!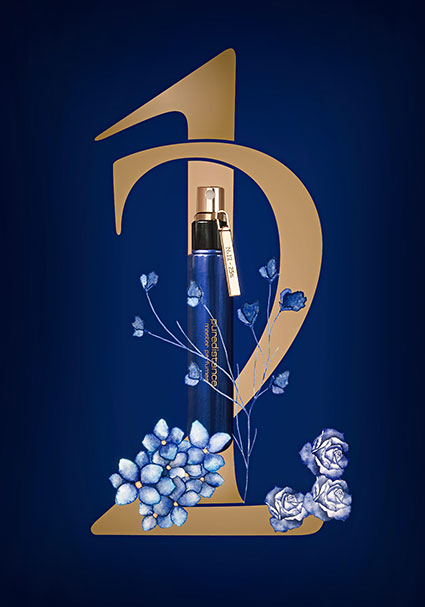 Created by Nathalie Feisthauer for Puredistance: Nathalie is an independent perfumer with a long and rich experience in creating perfumes. Perfumes for the happy few and world famous perfumes created while she worked in leading perfume companies. She was trained in the prestigious Givaudan Roure Perfumery School in Grasse. Nathalie began her career in New York in the '90s, opening the door of Estée Lauder for Givaudan, as well as working with the famous perfume consultant Ann Gottlieb. Two of her passions and inspirations echo the world of fragrances: gardening and cooking. In 2015 she decided to go independent and created LAB scent.
Meeting Jan Ewoud Vos in 2007 I discovered a completely new and distinctive language of sharing and recalling good thoughts and images far beyond »lift-filling« scents. No.12 completes a unique 19 years journey.
Thank You, and Congratulations to all the Puredistance Team!
To me No.12 is truly: The Exfoliation of Love!
.
.
.
Dieter Telfser 2021



Obwohl die heutige Generation ihren Geschichtsspeicher kaum noch über die Niere pflegt, bzw. wärmt, geht es um Körpermodelle die direkt aus der Dose kommen. Grundsätzlich besteht der Irrtum darin, zu glauben die Reduktion der Masse würde auch zu florealerem Geist führen. Wer sich leichter wohl fühlt, ist also beschränkt auf die Gewichtung des adaptierten Gesundheitsmodells.
... Link
Covid is Over! — Hello David.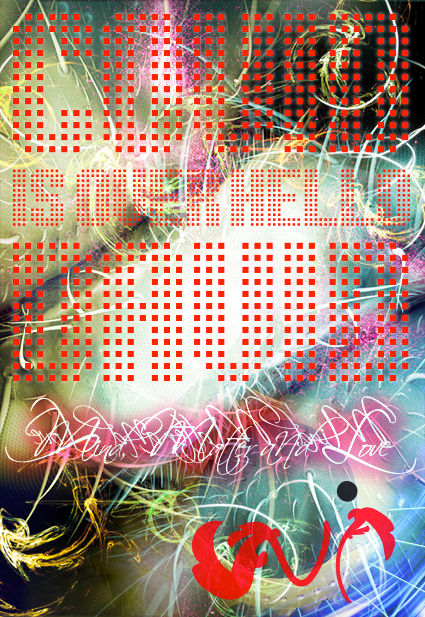 India, featuring the Holi Festival of Colours:
HolySoma Everybody!
.
.
.
Dieter Telfser 2021



Das Erkennen von neuronalen bestehenden Netzwerken bleibt ein sinnvoller Weg, um aus Selbstwahrnehmung wieder ein geistiges Bewusstsein für eine Gruppe zu schaffen. Die Selbst-Profilierung der Eigenempfindung kennt kein Institut – Kreativität ist keine wissentliche Entscheidung! — Und natürlich war Individualität immer schon ein notwendiger Überlebensfaktor, weil »Gleichzeller«, welcher Größe auch immer, gleich schnell durch das eigen proklamierte Symptom wieder verschwunden sind. — What You Feel, is What You Get!
... Link