NetAffair — The Conference: Challenging the Next Generations of Networking — Vienna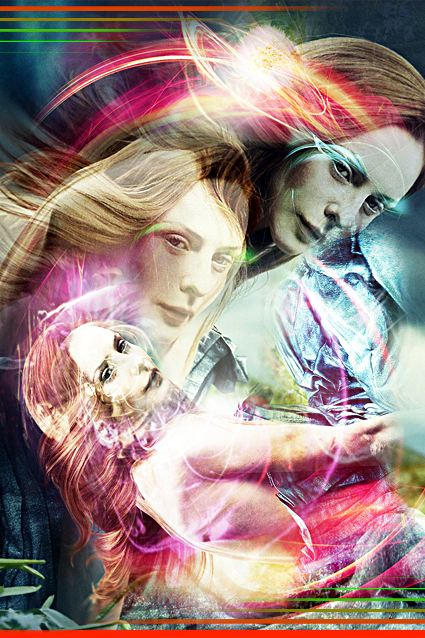 European scientists who have been involved in the field for long enough can not escape the impression that we already might have been at a similar watershed before. In fact, the scientific contest that unfolds today between the regions of the world bears clear resemblances to a not so distant European past. This suggests to take a step back and to closely review the history of network research in Europe, starting from time when undisputed support for non-IP based communication was a practical reality here. It was the time when telephone circuit switching was the prevalent paradigm, when the network terminals were deliberately kept dumb, and when the fundamental design decisions dictated to "put the intelligence in the core". With hindsight, we may attribute such distorted views to a lack of criteria and systematic knowledge about parameters and patterns that influence the evolution of network technology, protocols, and services. Several decades later, this knowledge is now available, albeit not in a documented and organized fashion that could support a strategic decision making process and would allow to tell more than what was done, but also why it was done.
Europe has a story to tell — In Europe, experimentally driven research for defining the Internet's infrastructure began more than 40 years ago. Yet few people realise that the original voices from these early days of European Internetworking are still around. Here are the experts who boast long experience and who have a story to tell, one which could benefit not only today's research community, but also influence decision makers and help the industry and users to understand where the true wealth of networking can be found and what shapes networking sciences.
Many people have shaped the networking paradigms. To bring them together and to challenge their ideas and viewpoints about past and future developments, is one of NetAffair aims. With support of the community and partners we hope to be able to arrange a special gathering that unearths 40 years of inside knowledge in internetworking. Joining the event will be experts who have been active in the fields of computer communications, standardisation, applications, security, politics and economics.



The Project NetAffair — NetAffair aims to make use of the rich tapestry of European knowledge that shaped the Internet's evolutionary development; to go back to the fundamentals in order to construct new paths into the future. The "clean slate" approach advocated by much of the global research effort signifies a déjà vu for European's research community. Europe has already been there. And some argue even had an answer to deliver. Yet history would claim that she has not been particularly successful thus far in re-shaping the international networking paradigms, nor in acting as a united body, as a united Europe.
.
.
.
Dieter Telfser 2009



Making a difference: The European OSI paradigm: In contrast to earlier experimental driven research, OSI's "European" paradigm in the 1980s was to specify complex systems architectures top down. Consequently, European inventions such as datagrams were ignored by X25 and later also by the ISO-OSI standardisation bodies, while being implemented in TCP/IP – as American invention. The French networking Pioneer Louis Pouzin tried his utmost to influence the standardisation decision process in Geneva during the 1970s.Well, he didn't have a chance.
When comparing the historic situation to that of the current Future Internet work program, we see that collaboration to further standardisation is still strongly encouraged. However, while standardization is important, there are underlying question that need clarification beforehand: What are appropriate forms, processes and for whom when trying to standardize aspects of Future Networks?
Networking 2020: It seems we are now somehow back at the beginning again. European, American and Asian scientists, politicians and entrepreneurs are competing once again. We are currently witnessing a proliferation of ambitious proposals for a "fresh generation" of networks from various regions of the world. In the US, conceptual work for GENI, a "continental-scale, programmable, heterogeneous, networked" system driving a "clean slate" paradigm, was launched in 2004, only to be superseded - at least partly - by the FIND initiative 2006 and the NetSE counsil 2008. Japan has rolled out a "New" as well as a "Next Generation" networking program, the latter was launched in spring 2008.
China has established its CNGI and several EU-Member states are currently heading off into their own national Future Internet initiatives, which are complemented by EC FP7 projects. In parallel, large scale experimental research facilities are set up at national or international level. Examples are PlanetLAP in the USA or its European equivalent OneLab2, hammering out protocols and paradigms. The "clean slate" approach that guides e.g. the efforts of GENI as well as those of the Japanese "new generation networking" project, even aims at "getting rid of IP".