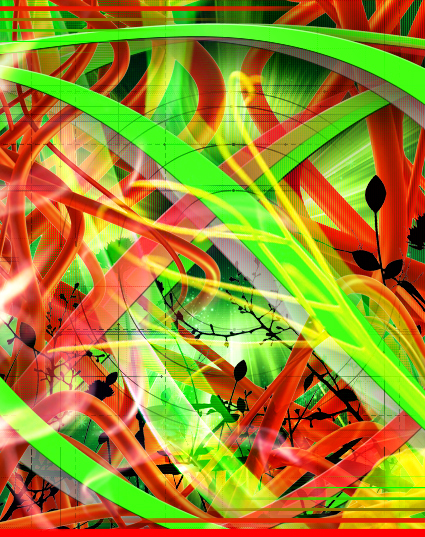 Erneut eine Bitte um Mithilfe. — Meine Mailadresse wird seit geraumer Zeit gehackt. — Das heißt ich kann zwar Mails senden, bekomme aber nur bestimmte oder selektierte Mails, die jedoch sehr wohl direkt an mich adressiert waren. Der Absender erhält entweder die Retournierung, oder gleich die Fehlermeldung, dass die Adresse nicht existiert oder eine Zusendung nicht erlaubt. — Ebenso ist es möglich, dass ich Mails gar nicht erhalte, der Absender aber auch keine Fehlermeldung retour erhält, d.h. jene als ganz normal an mich gesendet glaubt.
Wir arbeiten leider, und immer noch mit der Abuse-Abteilung des Providers, um endlich die rechtliche Ergründung dieses sich mehr als kriminell erweisenden Falles nachhaltig aufzudecken. Irgendjemand scheint großes Interesse zu haben, mir bestimmte Informationen nicht zukommen lassen zu wollen, und scheut keine Mühe und Kosten hierfür.
Sollten Sie eine Mail via telfser.com/contact, oder einer anderen, Ihnen bereits bekannten Adresse, an mich gesendet haben, welche als unzustellbar, oder mit einer sonderbaren Fehlermeldung an Sie zurückgesendet wurde, bitte ich Sie die Fehlermeldung ausgedruckt, wenn möglich, per Fax unter +43.1.315.14.27 zu senden. Auch Mails von jenen Sie glaubten, ich müsste sie längst erhalten haben und meine Anwort auf Ihr Mail fehlt. — Jede Mail, die ich erhalte, wird binnen 48 Stunden beantwortet.
Vielen Dank!
.
.
.
© Dieter Telfser 2008



Jeder Hinweis ist mehr als Willkommen!
... comment
xxx, 8/14/08 5:20 PM
Mail server falsch eingestellt?
Never ascribe to malice that which is adequately explained by incompetence.
... Link
Thank You XXX!
A very helpful information in working out the word »Malice«. But, what else, than the quoted film, could be relevant in finding out, who is behind that clearly documented abusement for so long time?
... Link
xxx, 8/21/08 7:30 PM
Oh, that was a crap movie :)
If the abuse is clearly documented my comment is crap like the movie, but it is beyond my understanding how someone can hack you mailbox and drop your mail. I guess you know better than me that if your password is strong enough, and your mailserver not full of holes only an insider would be able to hijack your mail.
Care to share the proof? Maybe someone will be able to help. Maybe me.
... Link
No movies, in my social education, ever helped to enflavour reality. — Actually I prefer to dream, instead of getting insulted by visualized books fazing me.
I will not share the Proofs at this time, for legal reasons. I will instead, when I can proof somebody elses criminal intent technically, finding finally the guy or whoever is doing this.
I myself can not explain why only selected mails do not reach my mailaccount, as most of them instead do normally. — Interesting the fact, that time by time some mails do not. Interesting as well the fact, that 99% of these mails are or concrete work offers, or economical relevant information, which would help on my life-way.
Theoretically this is not possible, as due to a save password.— I must assume that my password is not save enough. Practically I can and will proof a clear abuse on my mailaccount from third parties.
If this still seems a parabahavior, I will continue to notice abusement, hoping that time and someones help will bring this more than criminal act up to a legal daylight.
... Link
xxx, 8/22/08 2:57 PM
As I don't really care about the content of the mails, or the effect the actions of the cracker have on your life, I will instead focus on the technical aspect of this (you asked what could be relevant in finding out, who is behind this).
It sounds like you have a Trojan on your Mac, because it is not really likely that someone hacked your mailserver (as I sad before, unless it is not properly patched). If you really have a Trojan on your local box, the consequences for your privacy would be far worse than some dropped mail. The cracker would be able to collect a whole lot of personal information on your browsing habits, your contacts, your online identity, and everything else you do on your box (but I guess you know this yourself). If that's the case it could be someone that doesn't like you, or maybe someone that obsessively loves you :)
You can get rid of the Trojan youself, just have a look at the processes that are running, and look for something strange. Maybe something jumps at your eye.
But since you don't want to share the proof, everything I wrote here is just speculation. I hope you get rid of that nasty guy.
... Link
Backup, 9/17/09 8:28 PM
Malice
Malice software has hacked and hacked your system. Delete everything and start over. Hopefully you have a good backup software. Backup software for your mac and backup software for you windows machine or get the latest windows 7 backup software. If you want to backup your system online, check out my mozy review or pc backup pro 10 review. PC Back Pro will also make a disc image for you. As long as your system is backed up using an some know of software, your good to go.
... Link
/% story.backlinks %>