Images :
To insert this image into a story, comment or skin copy and paste the following code:
<% image 'erik spiekermann_closeup' %>
dieter on 10/21/06, 10:43 AM

erik spiekermann_closeup

(image/jpg, 425×330 pixels, 161 KB)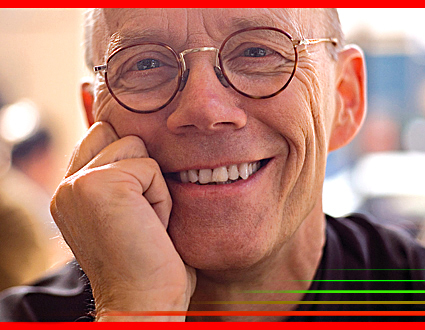 © Prof. Erik Spiekermann 2006 was President of ISTD until 2005, succeeding the late Colin Banks. Erik is one of the best-known figures on the international typographic scene. A type designer and typographic designer, he has built a reputation for high quality typography and original, sometimes acerbic, always entertaining, commentary on typographic life. Now working as an independent design consultant, Spiekermann previously founded both the leading font marketing company FontShop, and MetaDesign, a design group specializing in complex, often large, corporate design programmes and information systems. He is a member of the board of directors of ATypI [Association Typographique Internationale], a member of the Type Directors Club New York, the Art Directors Club, an honorary member of the Typographic Circle London, and D&AD. Among the other positions he holds are Vice President of the German Design Council, and President of IIID [International Institute for Information Design]. — He holds an honorary professorship at the Academy of Arts in Bremen, and teaches workshops at Design Schools across the world. — He is undertaking a five venue Typography and Design Lecture Tour of the UK from 30 October to 3 November 2006. — Belfast, Glasgow, Manchester, Bristol and London.